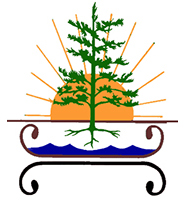 Band Citizenship & Membership Requirements
The following is an outline of the band citizenship and membership requirements to show the initial guidelines which are being used.
All Citizens and/or Members must provide Native America Indian ancestral documentation such as:
Family Records / Birth Certificates / Genealogy Records & Documents.
Family Oral Traditions / Stories / Recognition Statements.
Family Pictures / Family Artifacts.
Family Historical References / Community or Native American Indian Community Recognition.
To be considered as a Citizen you must prove to be:
Descendant from Baseline Pennacook / Abenaki / Wabanaki Family Groups (Clans).
Children of Pennacook / Abenaki.
Descendant from a Pennacook / Abenaki or Inter-related Wabanaki Algonquin Confederation Family Group (Clans).
To be considered as a Members you must prove to be:
Spouses of Citizens on Band Records.
Descendant of a multi-generational Native American Indian (Wabanaki, Algonquin, Northern/Eastern Woodland, or Iroquoian) family group living within our Wabanaki tribal families (clans).
Adopted by Band Council Action.
Citizen and/or Member status may be changed, rescinded, or terminated due to any of the following situations, omissions, actions, or facts:
Questionable Documentation and/or Admission.
Non-compliant Native American Indian ancestry.
Records and/or Documents (Incomplete, Missing, or Unknown).
Falsification of Records and/or Documentation.
Unauthorized "Citizenship Status" with another Native American Indian Group.
Lost Members - Address Unknown.
Spouses in Divorce or Separation Situations other than Death of Spouse.
Failure to comply with the Rights and/or Responsibilities of Citizenship or Membership of the Band as determined by Band Council action.
Personal Individual or Family Group Request to be removed from Band records.
Band Council Action to change status as citizen or member or to be removed from Band records.